Well.. Trying to go from this:
To a compound 2.0L AHU with ported head, 11mm lift 38mm base circle cam, custom oversized valves, cummings 12mm mechanical TDI pump, block girdle, rosten rods, and transporter pistons. The project build is based on "what I had on the shelve" Basically 90% of the materials was project leftovers from customers or other car projects. The turbos are rebuilt or used and the transmission is the 010 3 speed auto reworked with rasbestos clutches & bands, a billet pump drive, and no accumulators. I also upped the pressures and increased the clutch pack volume to hold more torque.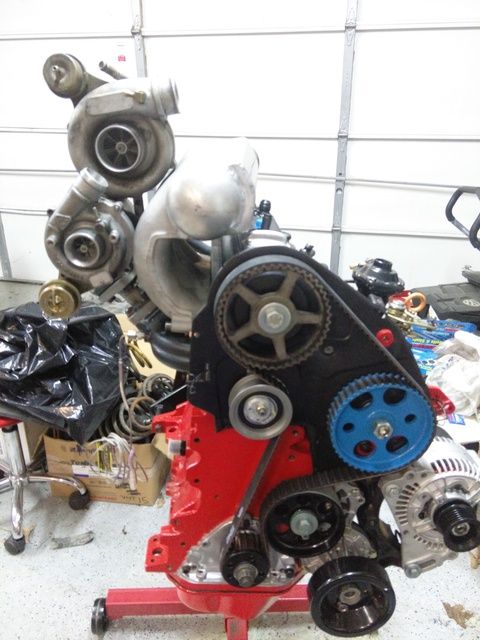 I'll need to post more on the project as I have reworked the whole engine bay, brakes, suspension, transmission, engine, turbo setup, and engine mounting / frame work in this Kubvan... The motor is going to be overkill instead of the 42hp 1.6NA but I suspect I'll just drive it detuned 90% of the time and for shows turn up the power a bit.
PS anyone need a motor let me know. The 1.6na is still good with only 76k on it.