Hi Guys
I haven't posted in a while, but had to stop in and share this with y'all. Last week some time a good friend of mine whom owns an excavatining company, called me and needed help with one of his prize Peterbuilt tri axle's that had a large tree limb crash down on it one off custome aluminum grill, crushing the to and side of it.
So we picke the grill up and a few days later we had it straightened out and metal finished to its pre accident condition. These are not painted so it had to be perfect in its pure aluminum form.
So Dan stopped up and was just pleased with the results of the repair ! ! Now Dan is the son of the owner of the OOPS truck that I believe one of the board members here is working on. I have the Grump ( yellow Kubvan ) which Dans dad also use to own. Dans dad Fritz has had quite a few Kubs and new a few guys who worked at the Grumman factory here in Montgumery Pa.
Ok I'm telling you this because Dan calls me last eve and says to stop by the shop and see me, because he had a suprize for me.
Well today he shows up at my shop because I got tied up and he hands me this.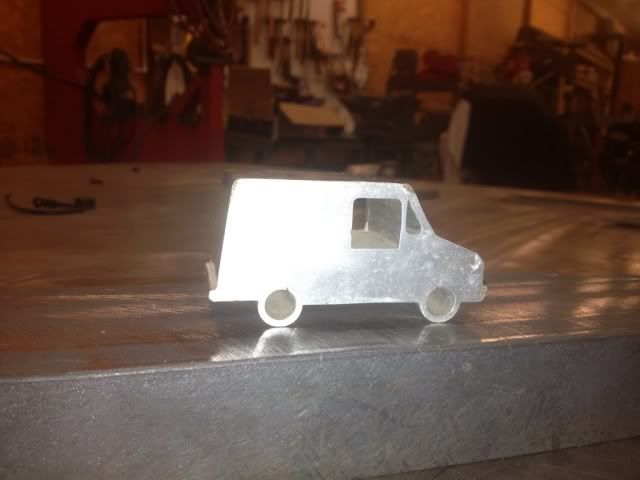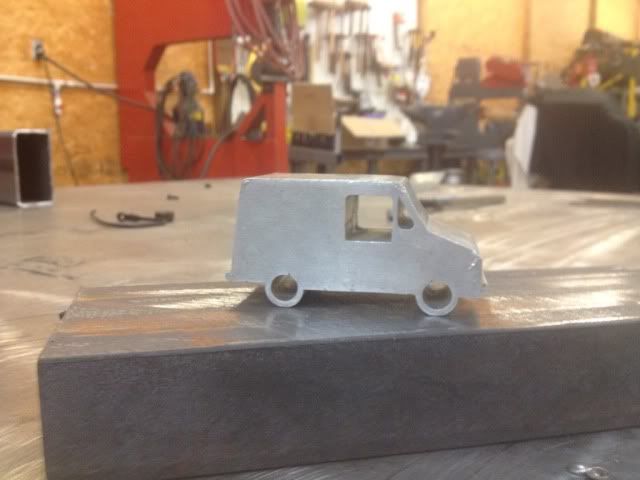 These are billet aluminum that was water or laser cut at there facility back in the early eighties. I guess from what I understand they only made a few and that makes this on very special even more coming from a good friend